---

Indigo

Looking for a playful puppy that will melt your heart? We found him!!





Let me introduce Indigo!!




Indigo is about 3 months old (as of 11/25/18) He is currently 10lbs, and we believe shepherd mix with lots of cuteness!




He is good with dogs, cats, and kids.





Indigo is crate-trained and doing well with his potty-training. He will need to be leash-trained.





Just like all puppies, he is energetic and playful but will require lots of love, energy, attention, and training. His shots are up-to-date based on his age and may require additional shots post adoption

Want to adopt Indigo?

If interested in adopting Indigo please fill out our online adoption application by visiting our website

:

www.friendswithfourpaws.org/adoption-form.html Link

---

Winky

​

Looking to adopt the most brave and adorable fluffball? Look no further, winky is here.

Winky is 4 years old and 7lbs fluffy maltese/poodle mix. He was born blind and was surrendered to our rescue by a breeder.

Due to his blindness, he is cautious meeting new people and other dogs. However, he is still so happy, sweet, and even adventurous when playing and following other dogs.

He is potty-trained and will use wee wee pads once he knows where they are. Winky is also crate-trained and leash-trained (but doesn't walk well).

he is good with dogs and cats.

Due to his blindness, he should be adopted into a home where someone is home often. Also, should be adopted into a home with older kids.

If you think you may be Winky's family... Fill out our online adoption application by visiting our website:www.friendswithfourpaws.org/adoption-form.html Link

---

Montoya

Looking for a playful puppy that will melt your heart? We found him!!

Let me introduce Montoya!

Montoya is about 3 months old (as of 11/25/18) He is currently 12lbs, and we believe shepherd mix with lots of cuteness!

He is good with dogs, cats, and kids.

Montoya is crate-trained and doing well with his potty-training. He will need to be leash-trained.

Just like all puppies, he is energetic and playful and will require lots of love, energy, attention, and training. His shots are up-to-date based on his age and may require additional shots post adoption.

Want to adopt Montoya?


To find out more about Montoya please visit the link below.

If you think you may be his family... Fill out our online adoption application by visiting our website:

​

www.friendswithfourpaws.org/adoption-form.html Link
---
---

Getting a dog cross-country is no easy task, getting 20 or more at once is a labor of love! We send our dogs rescued from shelters and homeless situations in Oklahoma, to New York and New Jersey, where there are many more people to give them homes.
Will you help us get a cargo van to move these dogs to their new homes?
Our goal is $75,000.
Thank you for your consideration!
We're grateful!


---
---
---
---
Events
​Dogs arriving on Transport on December 8th
The following dogs are making their way to NY on the Friends With Four Paws Transport. To learn more about fostering or adopting any of these dogs please click on the Foster & Volunteer button or the Adopt button! Check out the slideshow below to see pictures from the last Transport day.
---
Friends with Four Paws Rescue . contact@friendswithfourpaws.org
Powered by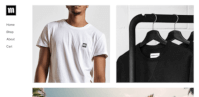 Create your own unique website with customizable templates.