Happy Tails
---
---
Happy Tails 2019
---
---
Happy Tails 2018
---
---
---
Happy Tails Prior to 2018

Thank you to everyone who has helped to make " Happy Tails" by adopting a homeless dog from Friends With Four Paws


---
---
---
---
---
Tails Remembered
Sometimes we wish our friends with four paws could be with us forever. But while their time with us may be too short, their impact on our lives is in no way small. As John Grogan said so well in "Marley and Me":

"A dog has no use for fancy cars or big homes or designer clothes. Status symbol means nothing to him. A waterlogged stick will do just fine. A dog judges others not by their color or creed or class but by who they are inside. A dog doesn't care if you are rich or poor, educated or illiterate, clever or dull. Give him your heart and he will give you his. It was really quite simple, and yet we humans, so much wiser and more sophisticated, have always had trouble figuring out what really counts and what does not. As I wrote that farewell column to Marley, I realized it was all right there in front of us, if only we opened our eyes. Sometimes it took a dog with bad breath, worse manners, and pure intentions to help us see."

Maybe if we could all be more like our dogs, we would be better off. Here are some of our Happy Tails that have crossed the rainbow bridge:


Powered by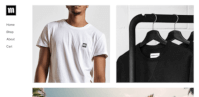 Create your own unique website with customizable templates.